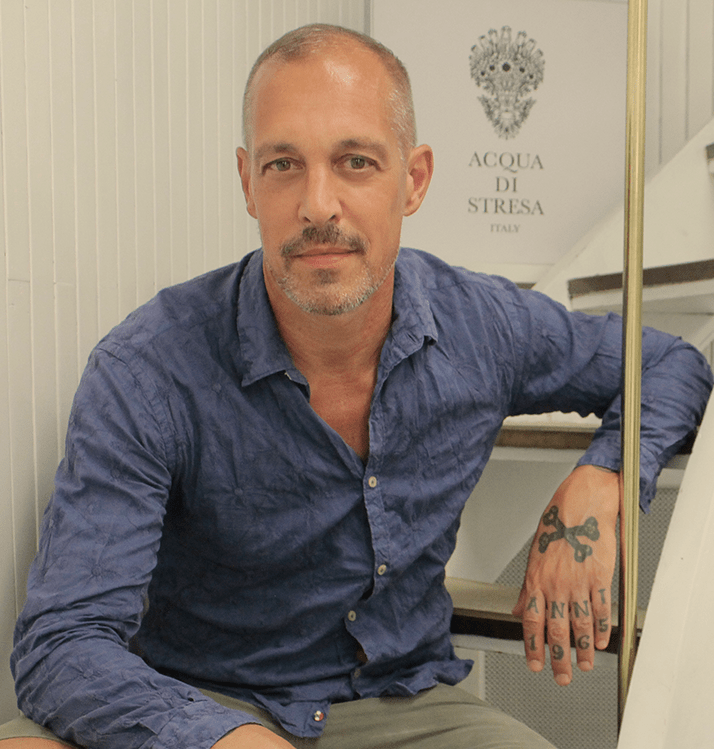 WHO WE ARE
Acqua di Stresa was created in 2002 by Giovanni Castelli, a stylist converted to perfumery, and Andrea Patrucco, also years in fashion with a background and currently active in communication.
Their collaboration stems from a shared love for Lake Maggiore and its splendid natural heritage. Twenty years later, and after many successes, they still work in synergy with the same conviction and enthusiasm.
Le prime fragranze, ispirate alla flora del Lago Maggiore, sono state seguite da nuove fragranze sempre più raffinate e contemporanee. Oggi Acqua di Stresa è una collezione di Eau de Parfum eleganti ed originali che ricreano l'esclusivo patrimonio floreale ed olfattivo di questa raffinata località di vacanza.
Acqua di Stresa is aimed at a demanding clientele and is available from some of the best retailers in the world. Thanks to the collaboration with leading companies in the sector, we are proud to offer our customers the highest quality and attentive and caring customer service.
ABOUT STRESA
"If you have a heart and a shirt, sell the shirt and visit Lake Maggiore" – Stendhal. With its enchanting lake views, luxuriant nature, majestic villas and sumptuous grand hotels, Stresa is synonymous with timeless beauty and the spirit of the Belle Epoque. For centuries, the Lake Maggiore region has been known for attracting illustrious travellers: artists, writers, aristocracy and celebrities have fallen in love with Stresa thanks to its breathtaking landscapes.
The "Grande Dame" of the lake is home to some of the most beautiful gardens in the world. Whether you come in early spring to let yourself be enchanted by the magnificent camellia, or to admire the azaleas, rhododendrons and wisteria, or in summer for the flowering of the osmanthus trees, Stresa and the Borromean Islands will welcome you with an extraordinary variety of plants and artfully arranged flowers.
The Acqua di Stresa collections pay homage to these unique botanical treasures and will transport you to the paradisiacal shores of Lake Maggiore.